Support Your Favorite Berkshire Restaurant By Purchasing A Gift Card
With the Coronavirus pandemic, we all know how hard we as individuals, as well as businesses, have been affected. The hospitality industry has been hit hard, with restaurants suffering terribly.  Many restaurants are offering take-out and delivery to try to stay afloat, but they need more, they need your help and support.  One of the greatest ways you can support your favorite restaurant, during this time, is by purchasing a gift card.  This allows the restaurant to continue to exist through this tough time, to be here for you in the future and to send a special "Thank You" for being there in the past.
Simply Click Here and select the Gift Card dollar amount and enter the restaurant's name and we will see that it gets to them.
When you order a Gift Card, 100% of the money you pay, will be given to that specific restaurant, with no fees or charges deducted.  We have close relationships with many of these restaurants, as you do, and want nothing more than for them to get through this difficult time.
Many restaurants do not have a way to order a Gift Card online, which is why we feel this offers you the opportunity to support your favorite dining establishments.  Whether the amount is $25, $50, $100, $250 or $500, it is welcomed and needed, so let's work together and do our part to help our local restaurants.
Thank you.
Berkshire Dining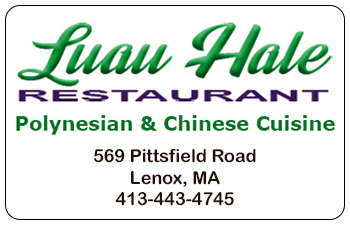 The Luau Hale Restaurant In Lenox Is Hiring.
They Are Looking For:
Kitchen Prep
Line Cook
Some basic fry skills required but will train. Starting pay $16.00 to $18.00 per hour.
—————————————————
If Interested, Please Email:
Gracie44@aol.com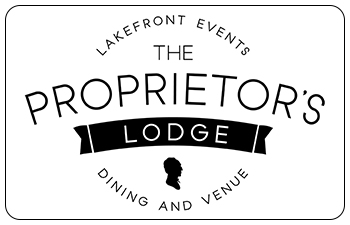 The Proprietor's Lodge Will Be Reopening Soon And They Are Hiring.
They Are Looking For:
Kitchen Crew
Dishwasher
Bartenders
Servers
Host
Apply in person Saturday, March 6th from Noon until 4:00PM.
22 Waubeek Road – Pittsfield, MA
…The Berkshire Online Dining Guide
The Berkshires offer an array of fine restaurants, taverns, sandwich shops and pizzerias, with one certain to appeal to your palate, as well as your pocket book. From casual dining to gourmet excellence as well as great pizza, sandwiches and your favorite ice-cold beverage. The Berkshires are known the world over for pleasing even the most demanding of clientele.
Within the Berkshire Dining website, we have listed Berkshire County's great restaurants and eateries and hope that your dining experience is one to remember. Have a dining question or need help making a reservation? Call us Toll Free at 1-800-772-7926 for assistance.
…Great Pizza In The Berkshires
Let's face it, we all have a favorite style pizza, …or should I say "pie." Whether it's Deep Dish, Neapolitan, Stuffed Crust, Wood Fired, Coal Fired, Thin Crust, New York, Greek, Sicilian, or just about any other style of pizza imaginable, chances are you will find it right here in The Berkshires. And with dozens of restaurants and pizzerias to choose from, the Berkshires are truly a "pizza lovers" paradise.
Our "pizza journey" took us from Williamstown in the northwest to Sheffield in the southern Berkshires, bordering Connecticut. In all, we have uncovered 59 chefs serving us "their" version of the Berkshire's best pizza …and although we haven't tried each and every restaurant as of yet, we will be visiting the remaining few in the near future. Do you know of one we have overlooked? If so, please let us know and we will be happy to make a visit.
The first stop on our trip was none other than the Colonial Pizza located on Route 2, in Williamstown, which has been serving Greek style pizza in the Berkshires since the 1970's. In fact, living in North Adams during the 70's, I can remember ordering pizza from their location on the corner of Eagle and Center Streets, which is now the home of Village Pizza. It was great then and is still great today. They make their dough fresh everyday, grate their own cheese, serve up both white and red pies and offer "half-baked" pizzas for those wishing to finish off their pies at home.
Just a short drive west, on the left, you will find Water Street, which is home to another one of Williamstown's great pizzas, Hot Tomatoes Neapolitan Pizza. In business since 1994, owner's John and Angie England turn out some of the best thin crust, New York … more>>>
…Finding The Best Wings In The Berkshires
Creating our Wing Section was a great deal of fun, interesting and at times a bit overwhelming for the palate. In doing so, we also learned that Berkshire County has many outstanding wing restaurants and some pretty bizarre wing flavors to choose from, but most importantly, we learned that people take their wings and bragging rights very seriously.
Whether your love is Plain, Hot, Mild, Atomic, BBQ, XXX, Teriyaki, Bourbon Glazed, Honey Mustard, Roasted Garlic, Szechwan, Jack Daniels, Jamaican, Sweet & Sour, Sweet Chili, or one of the many "Signature House" recipes, you will without a doubt, satisfy any wing craving you may have.
Unlike our pizza journey, where we started in the the Northern Berkshires and worked our way south, this time we decided to start in the middle and "wing it" by heading in any direction our taste buds took us, with plenty of great places still ahead of us on our quest. Do you know of one we have overlooked in our list below? If so, please let us know and we will gladly pay them a visit.
We couldn't help but notice the number of "Wing Fling" winners located in Lenox. So Lenox it was, with our first stop at a place we visited during our pizza journey …Betty's Pizza Shack. I said it then, and I'll say it again, the decor is worth the trip by itself! As for the wings, we tried both the Sweet and Spicy and Blazzin Saddles. The balance between … more>>>
…Berkshire Dining By Region